Winner of the 2016 IFP MN Screenwriting Residency!
I'm honored to be named the recipient of the 2016-17 IFP Minnesota Screenwriting Residency, funded by the Knight Foundation's Knight Arts Challenge with matching funds by IFP MN.
Two scripts were entered and THE LOWRIE GANG won! The other script, SPLIT ROCK LIGHT, also made it as a top 10 finalist.
To see information on the Residency click here.
FEATURED PROJECT - The Lowrie Gang, by Andy Froemke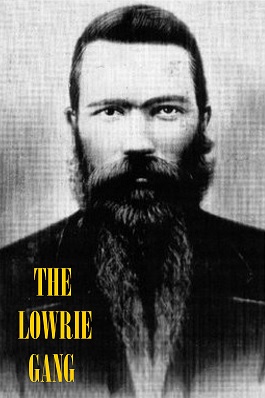 Logline: The incredible true story of Henry Berry Lowrie, a Native American cross between Jesse James and Robin Hood, who captures national headlines by rallying a mixed race band of outlaws to stand up to the Klan in post-Civil War North Carolina after they gun down his father.
Watch The Lowrie Gang Rip Reel
(Clips taken from documentary "Aftershock: Beyond the Civil War" )
"This script is exciting, engaging, and stylishly written.... this is great script for a director... the subject matter could attract top talent... It has blockbuster potential."
--- BLACKLIST.COM
"The romance between Henry Berry and Rhoda is gorgeous... You will already attract your western and action audience-goers, without question... this keeps the movie dates satisfied, those who came along hoping for something other than shoot outs."
--- TALENTVILLE.COM
The Lowrie Gang has won the following awards:
2016 Screenwriting Residency Winner (IFP MN/Knight Foundation)
Top Screenplay - Talentville.com